Integrate Families initially approached us to improve an existing website. theN theY asked if we could look at other areas of marketing and design.
A NEW LOGO & corporate identity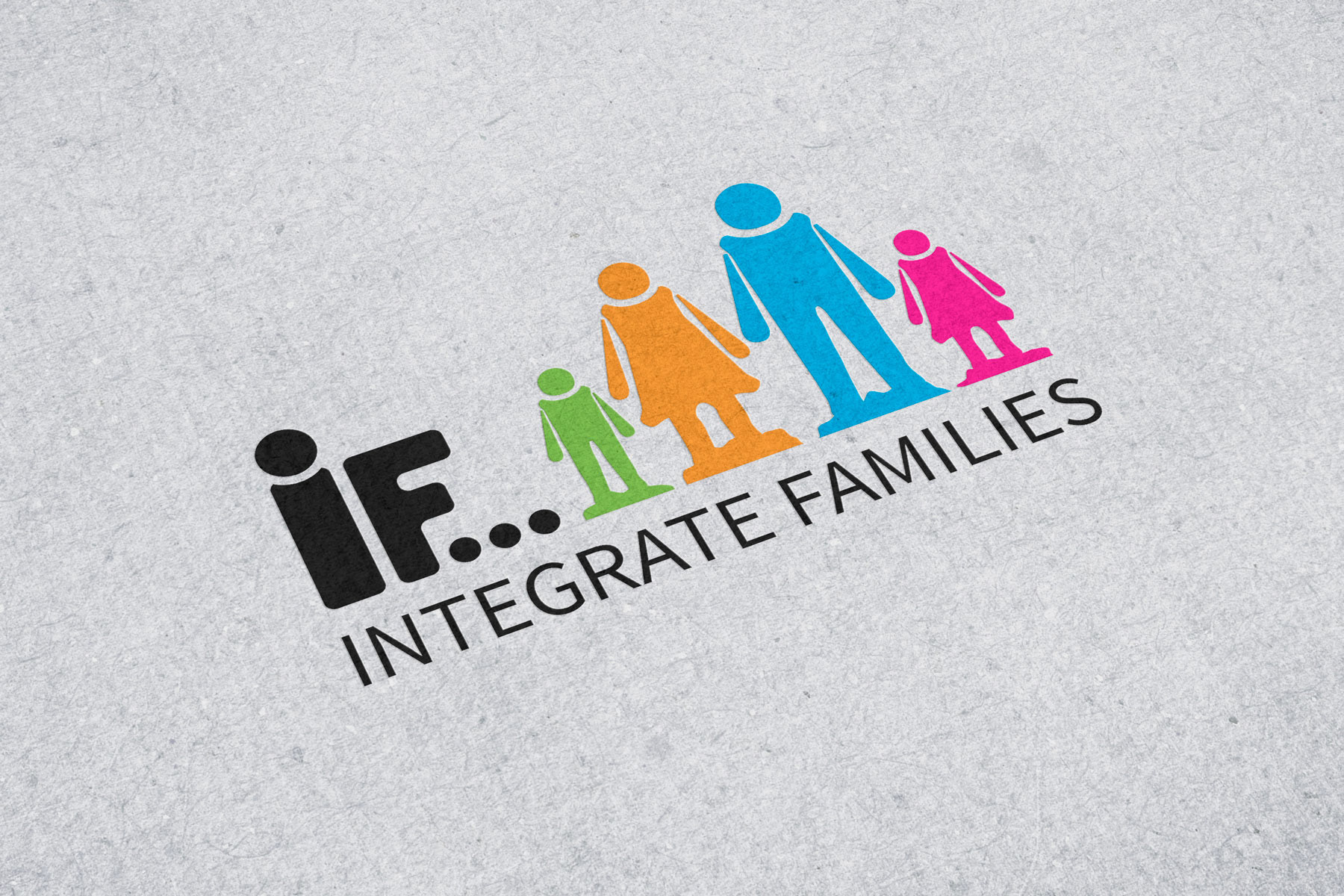 Integrate Families is a small adoption support agency based in the North of England, near Huddersfield, West Yorkshire. They provide specialist therapeutic assessments, therapies, training and consultation to children, families and professionals, nationwide.
We felt the organisation needed to move away from its existing identity (an eagle and a rainbow) to better reflect what the company stood for. During consultations and brainstorming sessions the partners expressed a wish for the company to be known as 'IF', for it to be colourful but not garish and to encapsulate a sense of care & family.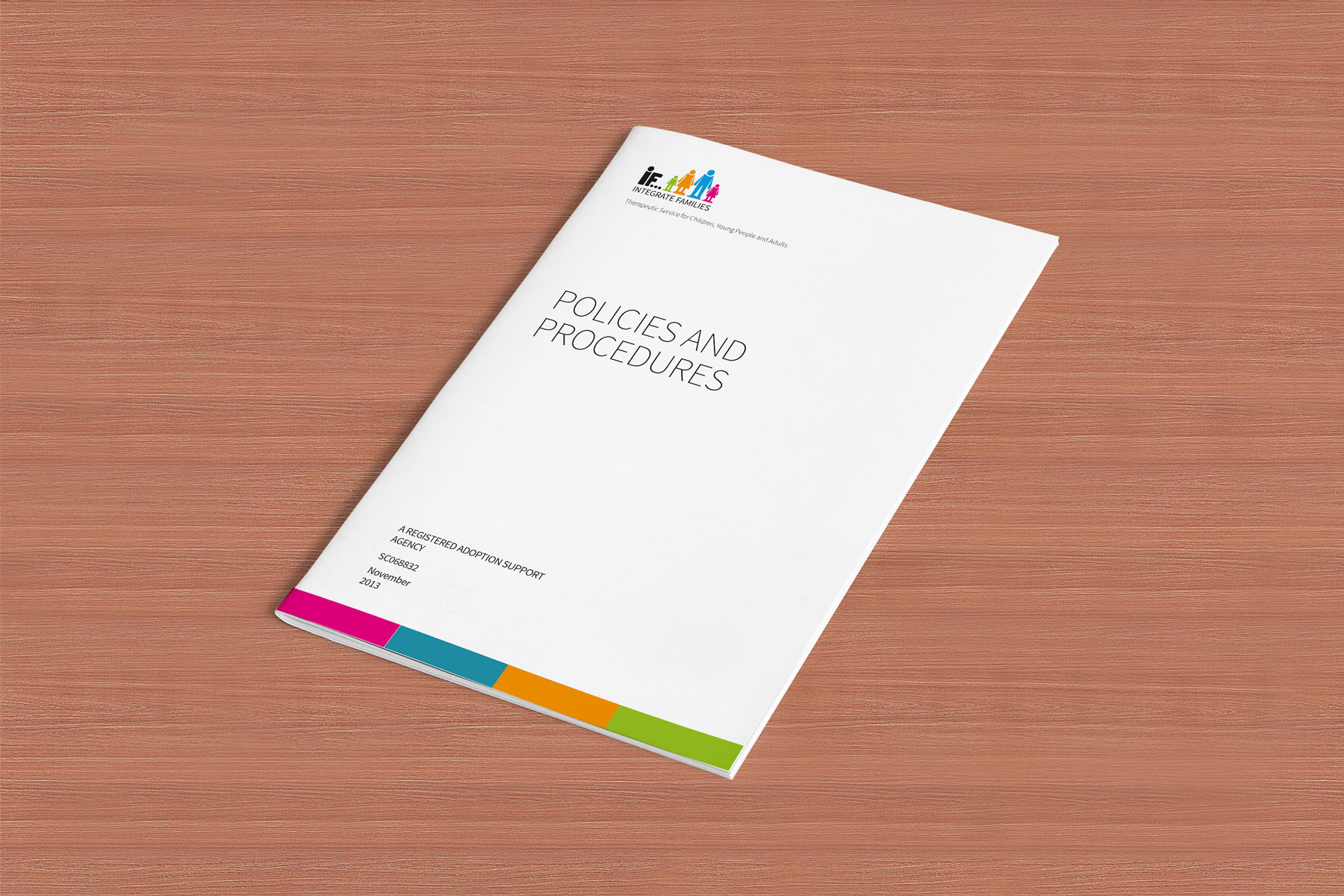 Following on from the website design, a corporate colour pallette, typography and style of imagery and illustration was established.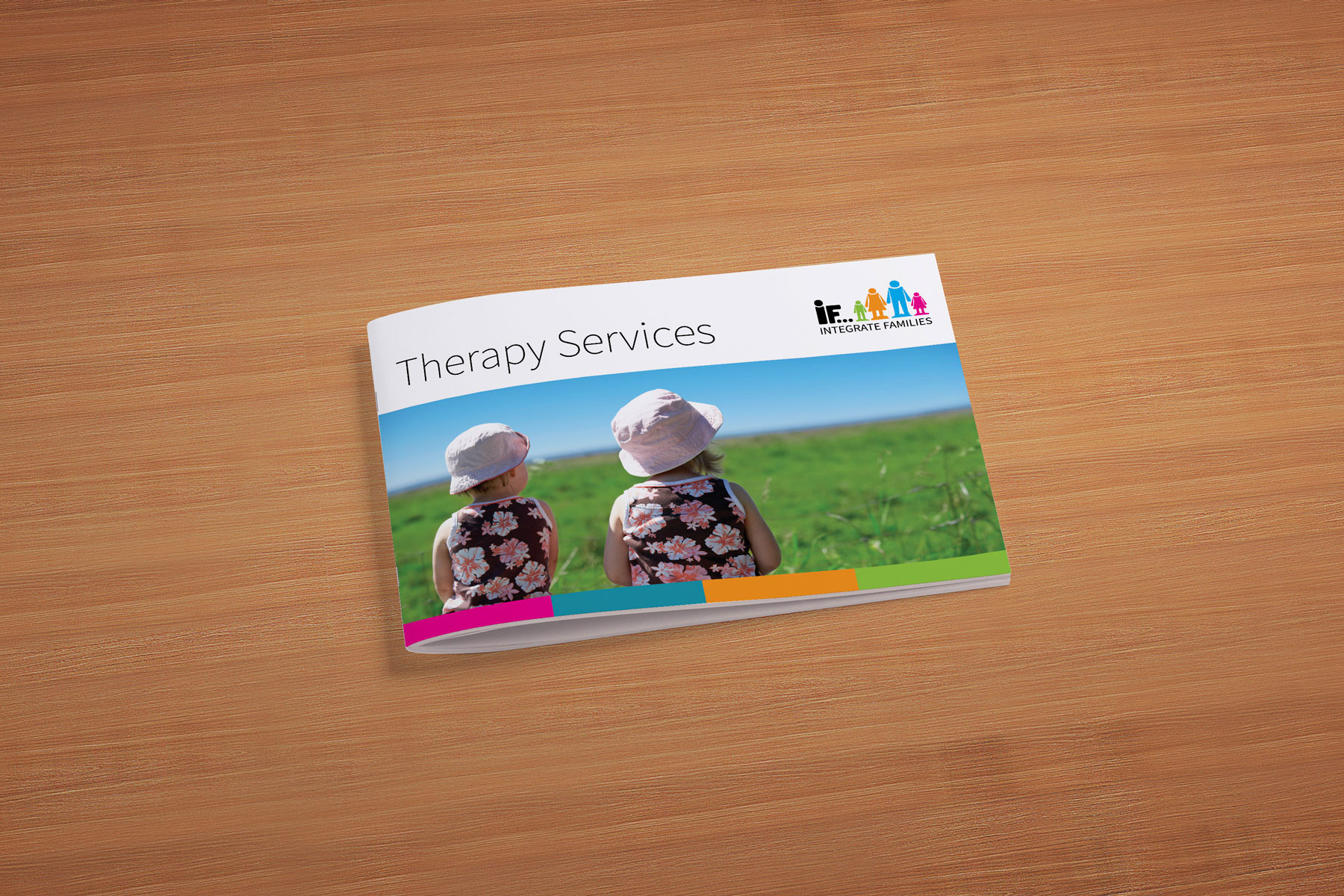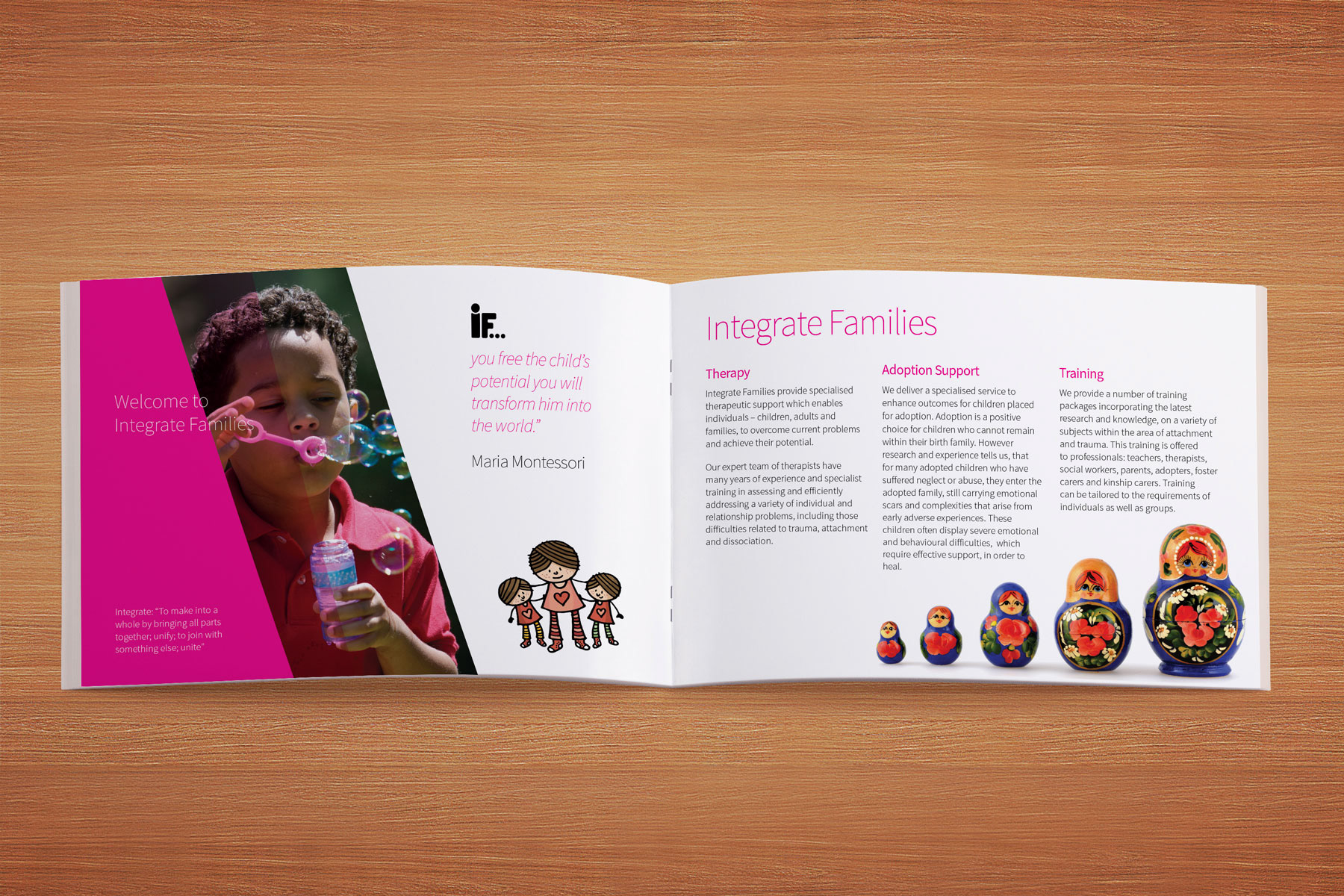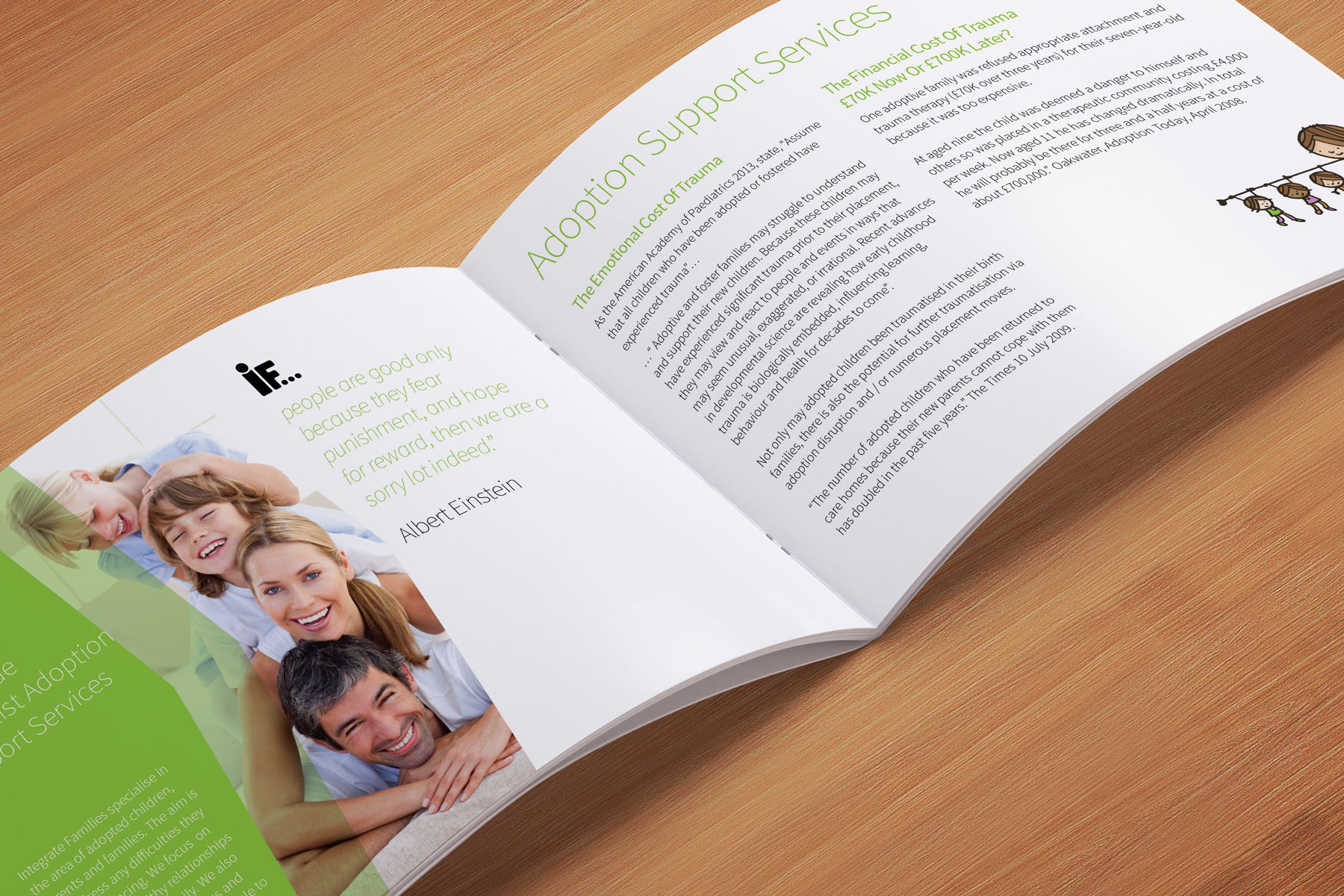 One of the key marketing materials has been the production of the Integrate Families brochure. The booklet is intended as a mailer to local authorities, care agencies, adoption and care professionals, parents and carers. It also has great effect at exhibitions and conferences and has been instrumental in generating new clients.
The initital 12 page A5 landscape design had a limited run of 200 copies. The brochure was expanded to 16 pages following the inclusion of more services and the run increased to 1000, printed digitally onto 250gsm silk and saddle stitched.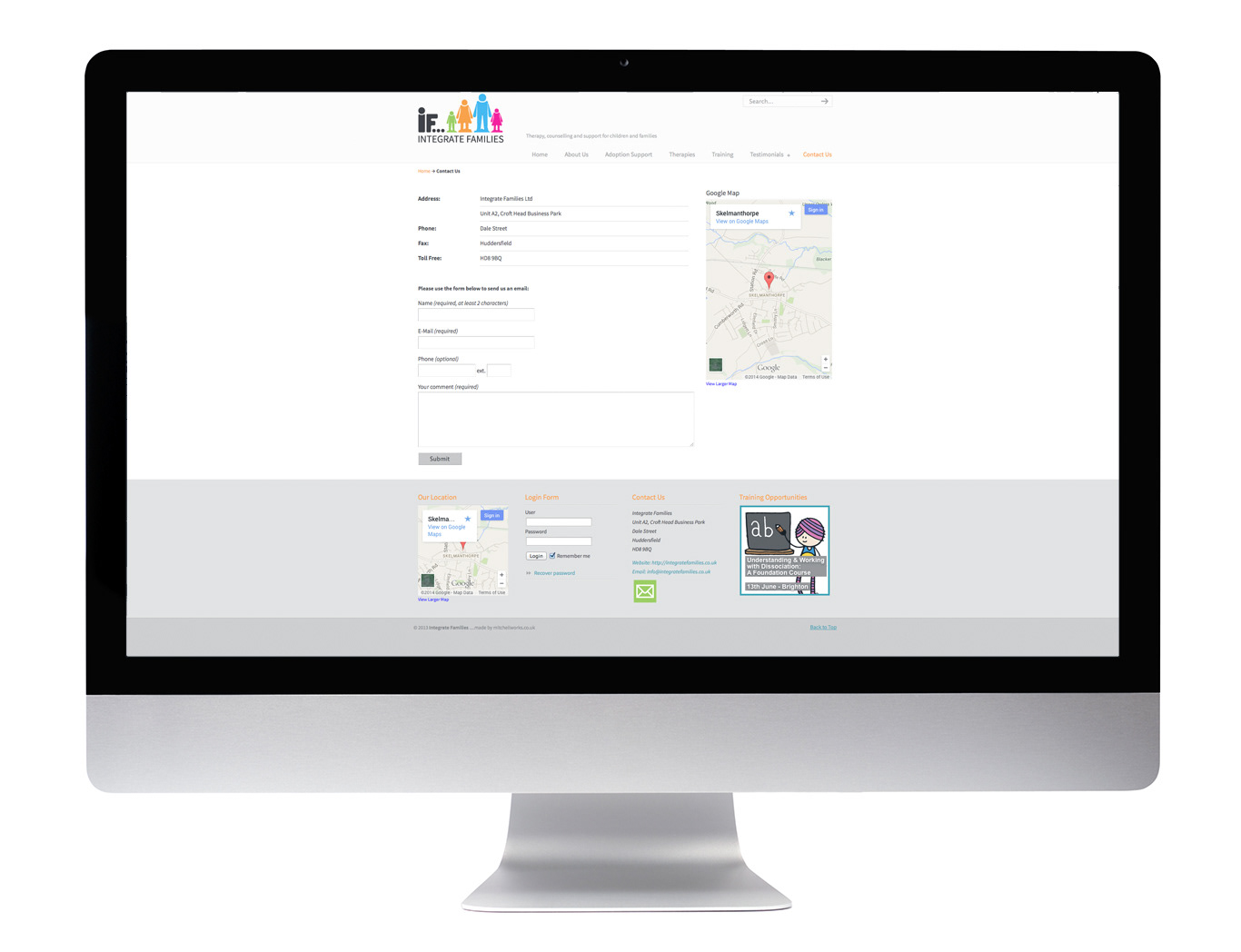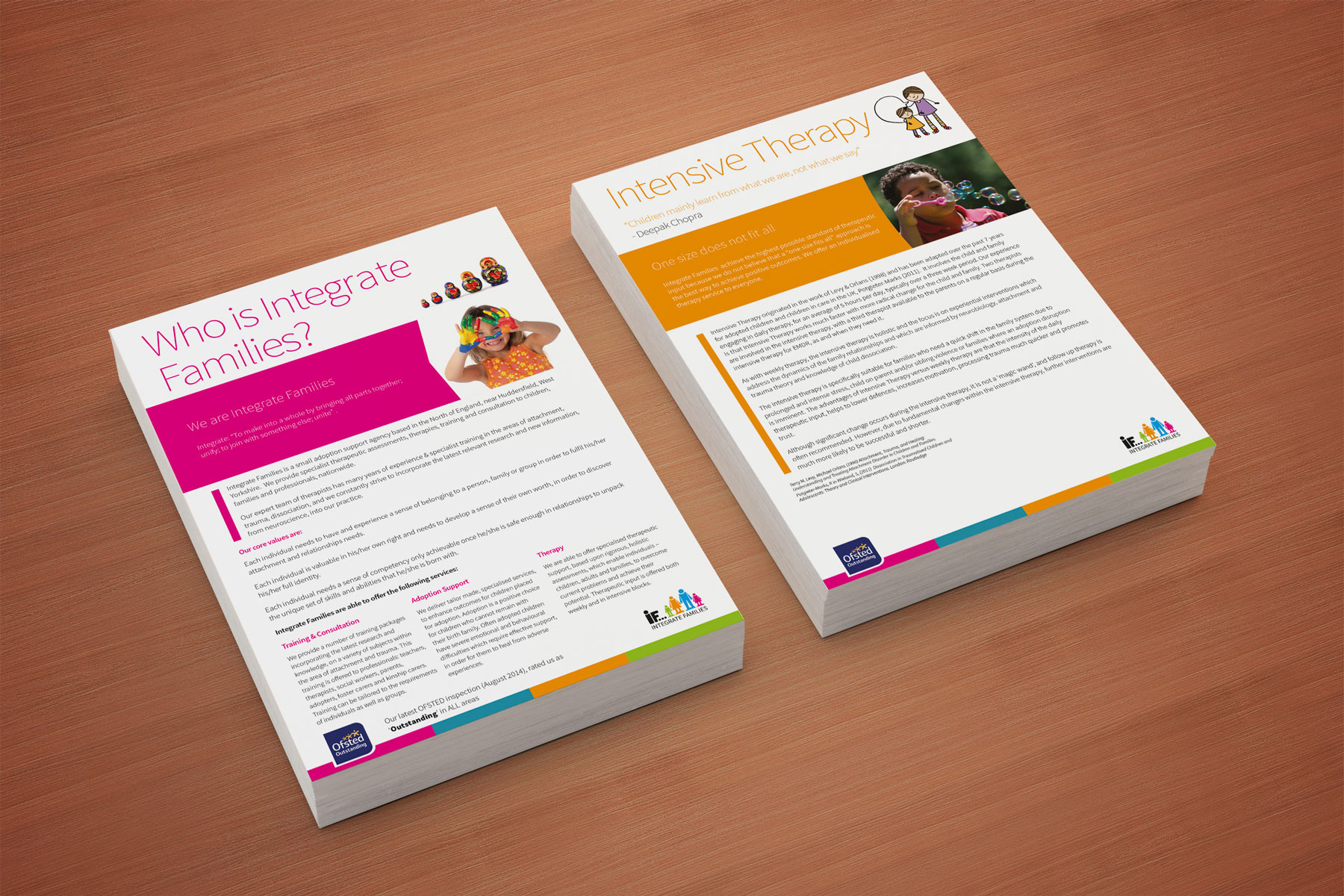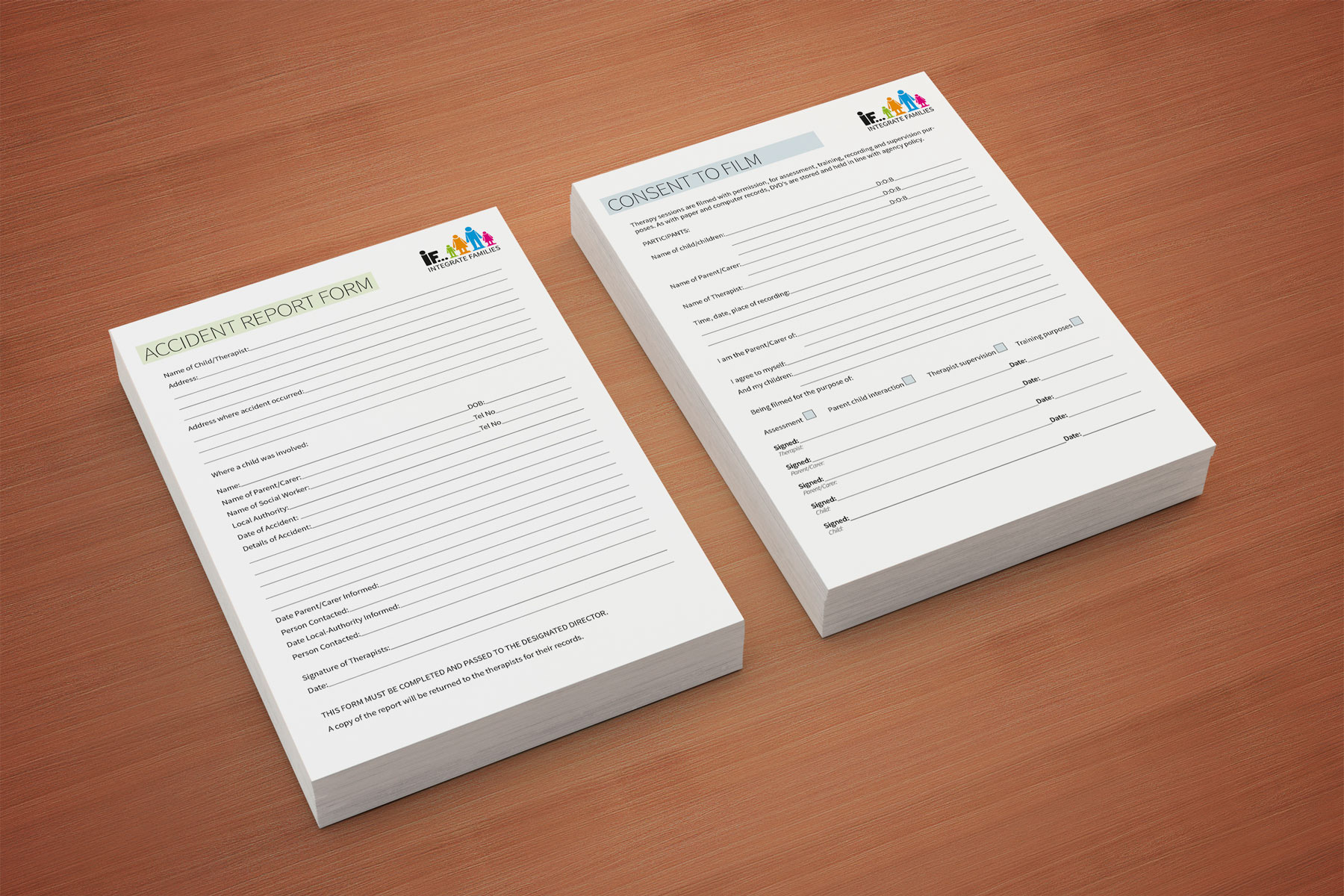 Now the brand is established we have gone on to produce flyers, forms & exhibitions banners using a variety of suppliers as well as updates and redesigns of the website using the Wordpress website platfirm.